Our Comprehensive
Programs and Services
Connected Programs That Work Together

We believe an integrated treatment approach to mental health is the best way to address children's
needs. By providing comprehensive Care Management services, Alexander ensures that children's
behavioral health treatment is integrated with the physical health services they receive from their
pediatrician and other providers.
The Alexander Model of Care provides mental health programs, from least intensive to most intensive,
within our service array. These integrated programs help children transition to the appropriate
program as they begin to heal. As a child improves, we can continue to offer customized treatment within the service array at Alexander.
Our Programs and Services
Facility-Based
Crisis Care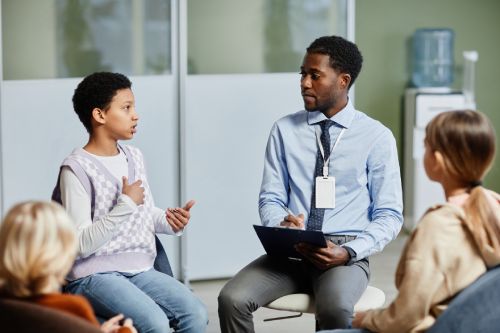 30-Day Assessment Program
For a full listing to all of our locations including administration buildings, and referral information please click the button below.
Service Locations and Contact Information
We partner with our children's families, whether biological, extended, or relational, for better outcomes.
Start Today. Begin your child's journey of comprehensive mental health treatment.
The Impact of Comprehensive Services
Without a service array
children are moved repeatedly to get the treatment they need. Relationships become fragmented and treatment becomes difficult.
With a service array
relationships have a chance to stay intact, positive changes take root and children learn new patterns, behaviors, and improve faster with lasting results.