The Whole Solution for
Children's Mental Health

Founded in 1888, Alexander Youth Network provides mental and behavioral health care to children of Charlotte and all over the state. Alexander offers 12 different mental health programs and services in Charlotte and surrounding counties. Last year, Alexander and its affiliated agencies served over 10,000 children and families.
"Picking up the pieces after they have been shattered is a process, but with determination and resilience, you can emerge stronger and more resilient than before."
Our Programs and Services
Facility-Based
Crisis Care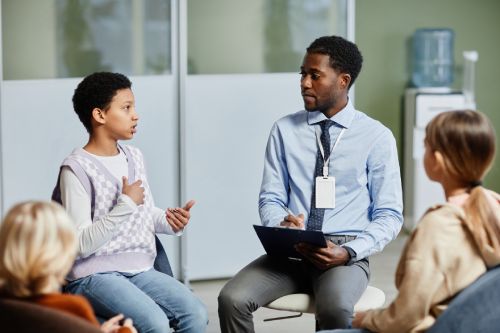 30-Day Assessment Program

Embark on a fulfilling journey in children's mental health services, and discover your new career at Alexander Youth Network—an esteemed leader within the industry. At Alexander Youth Network, we take pride in creating a work environment that not only promotes professional growth but also embraces longevity. Our dedicated team members, who have built long and fulfilling careers at Alexander, demonstrate just how rewarding our roles can be. Whether you're a seasoned clinician or venturing into the mental health field for the first time, you will find a wide variety of professional opportunities at Alexander Youth Network!
AYN University Professional Development
AYN University is a professional development program that includes our flagship leadership development program— the AYN Leadership Institute. Our course offerings at AYN University are free to all employees who have a keen desire to develop their knowledge and advance in their careers. So, whether you are an individual contributor or a tenured leader, AYN University has something right for you!
Advocacy
The holidays can be filled with joy, fun, and family time, but for some children, it can also bring stress and anxiety with changes in