The Whole Solution for
Children's Mental Health

Founded in 1888, Alexander Youth Network provides mental and behavioral health care to children of Charlotte and all over the state. Alexander offers 12 different mental health programs and services in Charlotte and surrounding counties.
Last year, Alexander and its affiliated agencies served over 10,000 children and families.
"Picking up the pieces after they have been shattered is a process, but with determination and resilience, you can emerge stronger and more resilient than before."
Our Programs and Services
Facility-Based
Crisis Care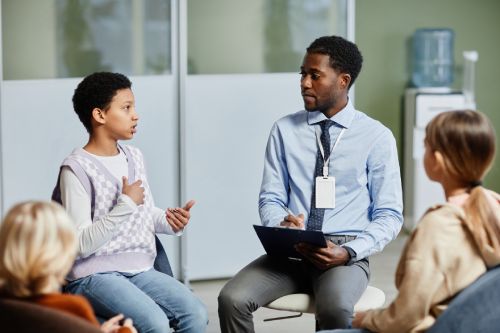 30-Day Assessment Program

A career in child and family services is one of the most rewarding choices you can make—and Alexander Youth Network is one of the best places to work in the industry. If you are an experienced clinician, a savvy business executive, or a newcomer to the mental health field, you will find a wide variety of professional opportunities at Alexander
AYN University Professional Development
AYN University is a professional development program that includes our flagship leadership development program— the AYN Leadership Institute. Our course offerings at AYN University are free to all employees who have a keen desire to develop their knowledge and advance in their careers. So, whether you are an individual contributor or a tenured leader, AYN University has something right for you!
Alexander Model of Care
Lori Douglas Celebrates 11 Years at Alexander Youth Network! Happy 11-year "AYN*niversary" to our Performance Improvement Coordinator, Lori Douglas! Lori first began to work at